Batting Cages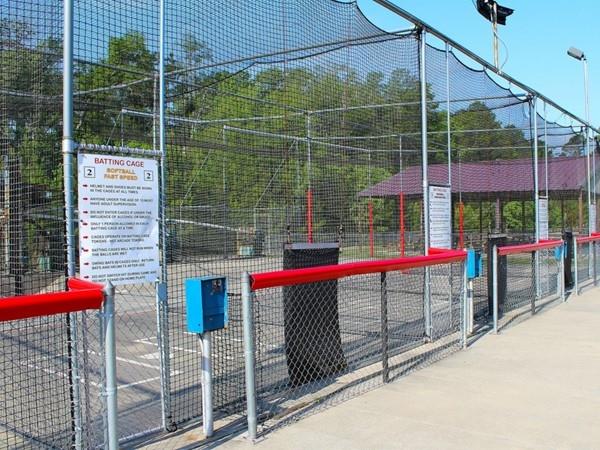 Five batting cages – 3 pitch baseballs, 2 pitch softballs. Speeds are set to slow one of the baseball and softball machines to mimic recreation league settings.
For a faster pitch, try the other cages. If you think you can hit anything, then try the fastest baseball cage that mimics a speed of over 100 mph at 60 feet.
Helmets and bats are available at the cages.
You must wear a helmet in the cage at all times.