Arthurs Call to Duty
Specials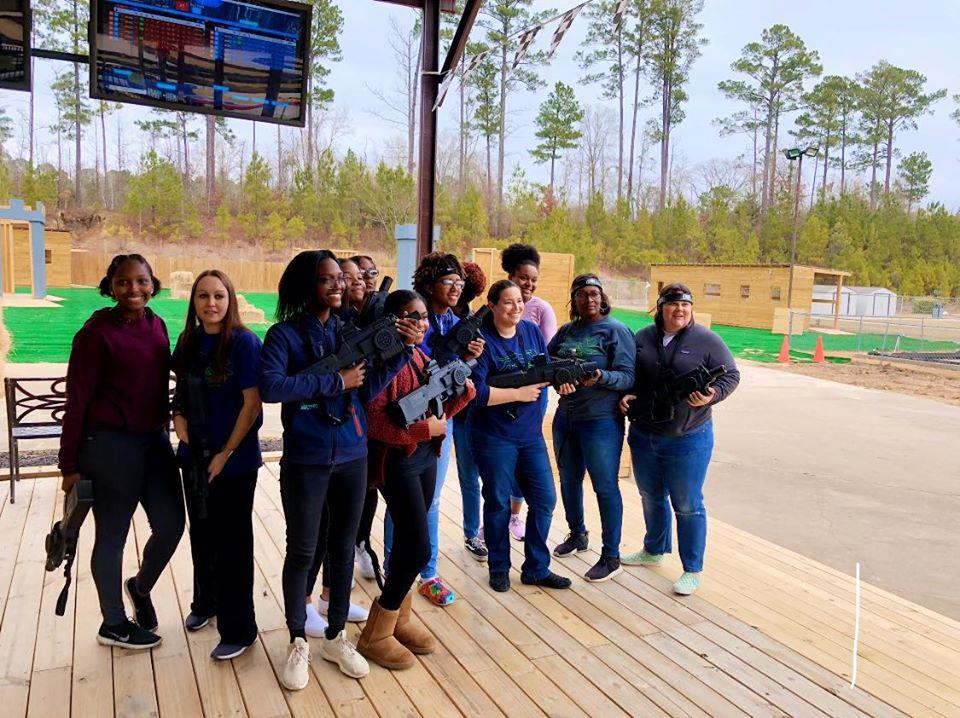 Looking to have a group outing and want to play Call to Duty only? You've hit the right spot. We offer group packages with just that in mind. As always, you can just show up and purchase tickets from our machine, walk up to the attraction and play. But if you have a group and want to save some money, then check out these offers (any and all sales tax is already included).
Call to Duty Party Package Upgrade
$120 Upgrade Charge
Upgrade a standard party.
Get all the benefits of a Royal party.
2 hours of unlimited Call to Duty Play
For up to 10 people.
$20 per additional person.
1 Gun reserved for each person
aCTD Battle Package
$110 (more than 25% savings)
30 Battle Passes (each pass good for 1 play)
aCTD Design Package
$150 (more than 30% savings)
40 Battle Passes (each pass good for 1 play)
Design a Game where you can select weapons, killstreaks and designate what the boxes on the battlefield do.
Of course, the original games we offer can be played as well.
Advance purchase required so we can build your battle.
aCTD Unlimited Package
$20 per Person
2 hours of unlimited play
Minimum of 10 people required
1 Gun reserved for each person
Most games are available. See our resource page. Some games end quickly when the last person is standing - only offered with unlimited play.
aCTD Party Package
$120 Upgrade Charge
Upgrade a standard party.
Get all the benefits of a Royal party.
2 hours of unlimited play
For up to 10 people.
$20 per additional person.
1 Gun reserved for each person