Climb The Castle Wall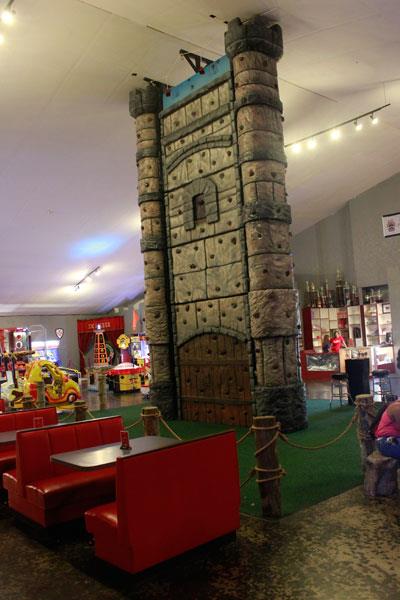 Climb the Castle Wall
This 24-foot castle wall is the centerpiece inside our main building. Climb from either side. This is a one of a kind design by Art Attack. Yes, you get multiple tries!
It's safe to climb as you are in a safety harness attached to an auto belay device (slow dropdown). Feel safe climbing the wall with the Trublu safety belay with magnetic braking technology.
Try it yourself or race your friend to the top of the Castle Wall!
Weight requirements
Must weigh greater than 40 pounds and less than 250 pounds.