Go-Karts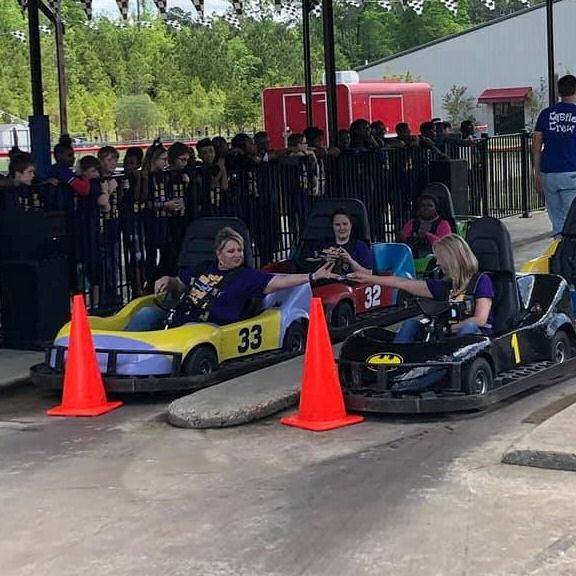 There's a lot of racing games you can play on your game console, but there's only one go-kart track in northeast Louisiana that will give you that exciting, live experience of driving!
Enjoy the fun of 4 wheels at your fingertips while driving a go-kart. We've strategically designed our track to allow rookie riders and adult riders the ability to enjoy the twists and turns of our main track. No matter what your age, you're sure to have a blast!
Age Requirement
Must be age 6 or older to drive a go-kart
Height Requirements
Participants must be at least...
40 inches tall to drive a rookie kart.
54 inches tall to drive an adult kart.
36 inches tall to ride as a passenger.